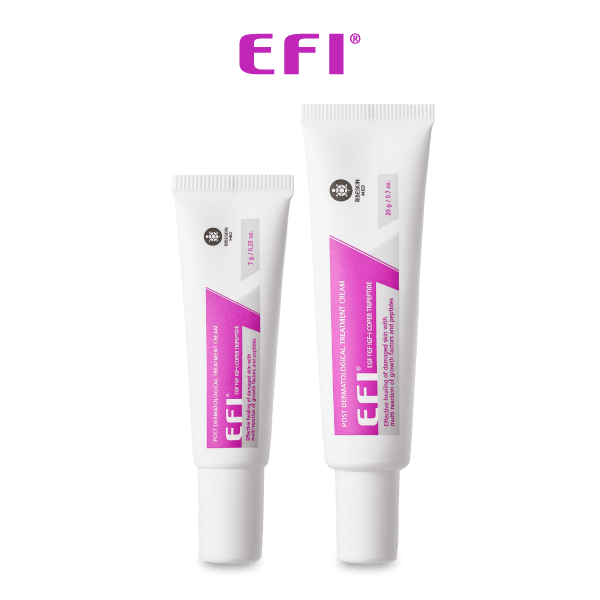 20g / 0.7 oz.|7g / 0.25 oz.
EFI, containing the highest concentration of key growth factors – EGF, bFGF, IGF-1 – and Copper Tripeptide-1, is the most effective after-laser care. This combined formula relieves irritated skin and helps regeneration and recovery of the delicate and damaged skin especially after laser treatments.
1
EGF
is a peptide containing 53 amino acids, discovered by Dr. Stanley Cohen which led him to winning a Nobel Prize. It helps strengthen damaged skin barriers by normalizing skin activity.
2
bFGF
belongs to FGF family, which includes about 22 growth factors, and helps improve damaged skin barriers.
3
IGF-1
is an ingredient that amplifies synergy when used together with EGF while helping to recover damaged skin.
4
Copper Tripeptide-1
is a complex copper ingredient which enhances skin activity. It allows the transition to a new layer of skin to take place while improving the general skin condition.
Can be applied on sensitive skin after dermatological procedures.
Alleviates the irritated skin and helps recover and strengthen the damaged skin barriers.
Contains the highest concentration of 10 ppm per growth factor.
Copper Tripeptide-1 promotes the function of EGF, bFGF, IGF-1 and maximizes the regeneration and healing effects.
No restrictions from wearing daily applications such as sunscreen or make-up.
Apply every 2-3 hours right after the procedure with a gentle massage.
Apply twice daily for 2 days after the procedure.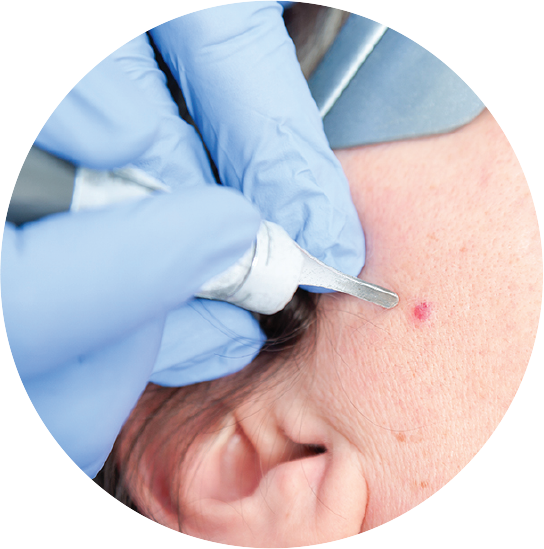 After CO2 Laser procedure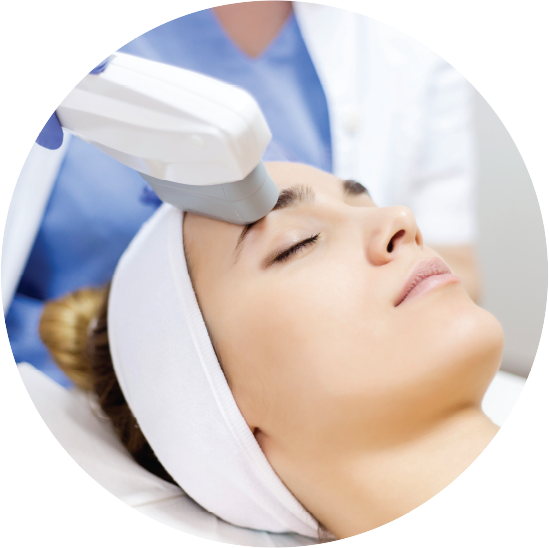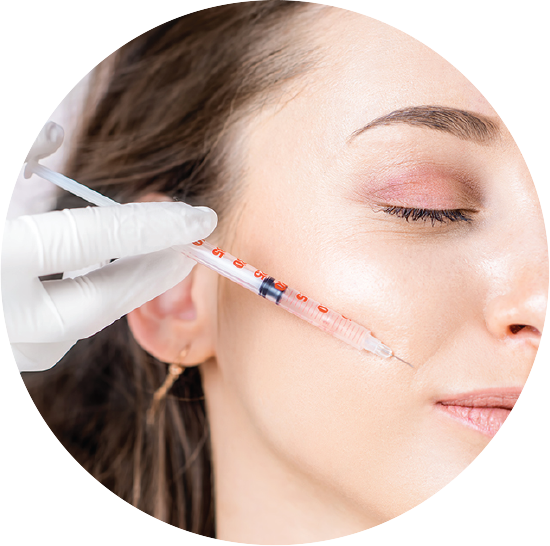 After surgical laser procedure