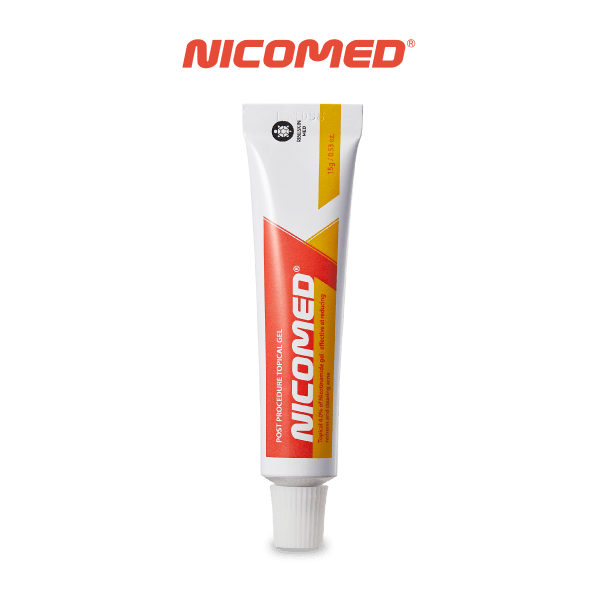 NICOMED is a non-steroidal anti-inflammatory cream that reduces an inflammatory reaction from a long term drug treatment or stressful dermatological procedures. The active ingredient, nicotinamide, protects the skin and helps relieve irritations such as acne redness.
Water Soluble Vitamins
Brightening Effect
Anti-Inflammation
Acne Rosacea
Comedo
Papule
Rashes
Acne Vulgaris
Inflammatory acne
Pustule
Redness
Strengthens the immune system related to inflammations.
Can be used for all skin types including sensitive skin as there is a minimal risk of irritation.
Aluminum tube filling prevents minor changes of ingredients over time.
Effective on constraining inflammatory acne.
Water-soluble vitamin
NO steroids or antibiotics.
Suitable for a safe & long term application
Apply twice a day (morning and evening) with a gentle massage.
Suitable for acne skin that is dry and resistant to steroids or antibiotics.
Recommended to use for 8 to 12 weeks.