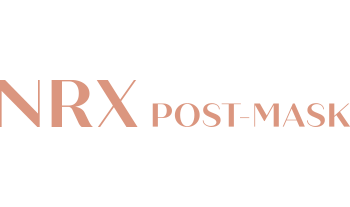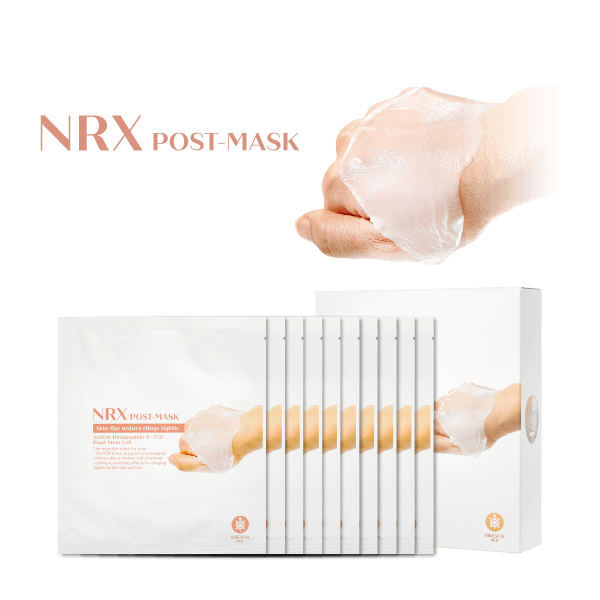 POST-PROCEDURE
NRX Post Mask
23g / 0.8 fl.oz. x 10 sheets
NRX Post Mask; containing Centella Asiatica, EGF, Acetyl-Hexpeptide as active ingredients, is a universal post-procedure mask that effectively relieves irritated skin after various dermatological procedures such as peeling, MTS, IPL, FRAXEL, CO2 laser, etc.
Made of unique bio-cellulose material, NRX Post Mask feels like human skin-texture and covers 98.5% of skin surface including the finest wrinkles and pores with instant cooling, soothing and lifting effect.
It is highly recommended to be used after SUPERFICIAL Pink Aging procedures for a complete SUPERFICIAL program.
Post-procedure healing mask
NRX Post Mask consists of active ingredients effective for skin repair after dermatological procedures, such as the Centella Asiatica Stem Cell, EGF (Epidermal Growth Factor) and Acetyl-Hexapeptide.
Antioxidant effect
SOD activation
Skin stabilization with natural gel ingredients
Intense moisturizing
Cooling, soothing/anti-pyrotic effect
Brightening
Skin regeneration
Anti-wrinkle
Pore contraction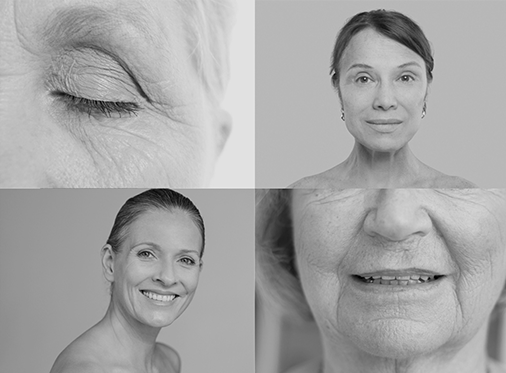 Anti-wrinkle
Plant stem cell allows a safe yet powerful experience of enhanced skin regeneration and elasticity – combination with EGF acts as a strong catalyst for dramatic anti-wrinkle effects
Brightening
Brightens up dull skin tones – experience the brightening from within instead of superficial brightening effects
Lifting
Combination with acetyl hexapeptide allows a highly effective skin lifting experience – NRX Post Mask instantly pulls all pores and wrinkles as soon as it is applied allowing an intense lifting experience
Plant Stem Cell (Centella Asiatica)
Accelerates post-procedure skin regeneration
Acetyl Hexapeptide
Anti-wrinkle effect created by controlling secretion of Acetylcholine and Catecholamine which in turn affects muscle contraction in wrinkles through the control of SNARE complexes
EGF (Epidermal Growth Factor)
Accelerated healing process via stimulating proliferation and segmentation of fibroblast and dead skin cells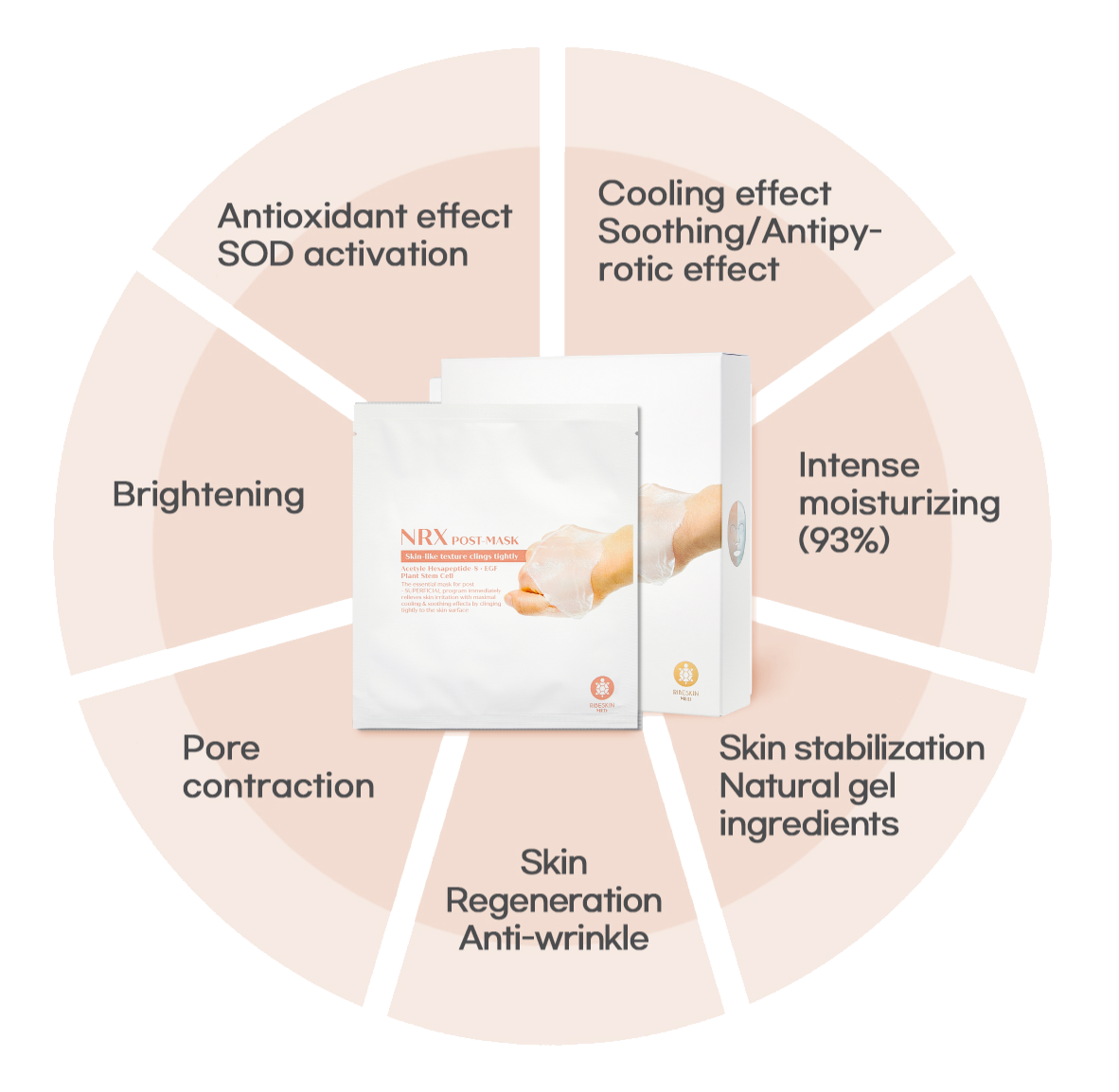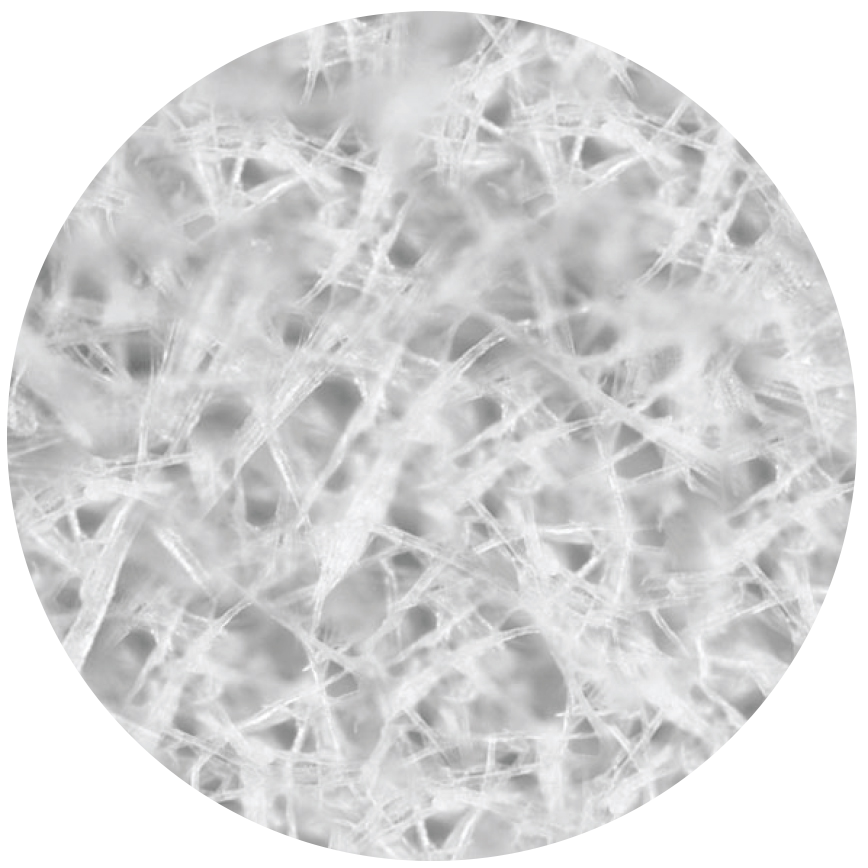 Bio-cellulose
Nano-sized fibers originating from natural micro-organisms attached near irritated skin and pores. This enables the efficient delivery of active ingredients into dermis. 
Side-effect inhibition: Strong brightening effect through the control of NF-kB and SOD
Efficiency: Easy and effective intensive cooling and soothing effects.
High patient satisfaction: Significant improvement in pore and waste cell control (cf. Hanrim University clinical report)
Safety approval: Proven to not cause erythema, calluses or edema (Korea Test and Research Institute, 2003)
Bio-cellulose is a highly polymerized compound, which is patented in Korea (No.0405775). It is created by fermentation of natural ingredients (coconut water) and Acetobacter xylinum using mass culture technology. This results in cellulose created by microbial cultures, which has the same structure as the cellulose plant cell walls are composed of.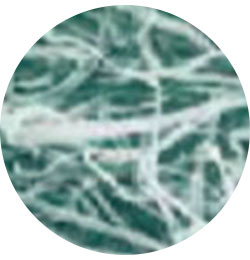 Plant cellulose
[x 150 magnification]
Standard non-woven fabric
Random structure
Fiber diameter: 20-50 microns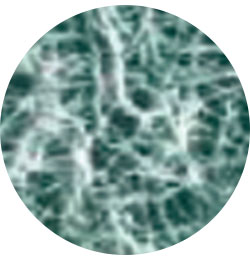 Bio-cellulose
[x 200,000 magnification]

Dimension net structure
Fiber diameter: 0.002-0.05 microns
High physical strength
Strong absorption (non-woven fabric x 10)
High density (non-woven fabric x 500)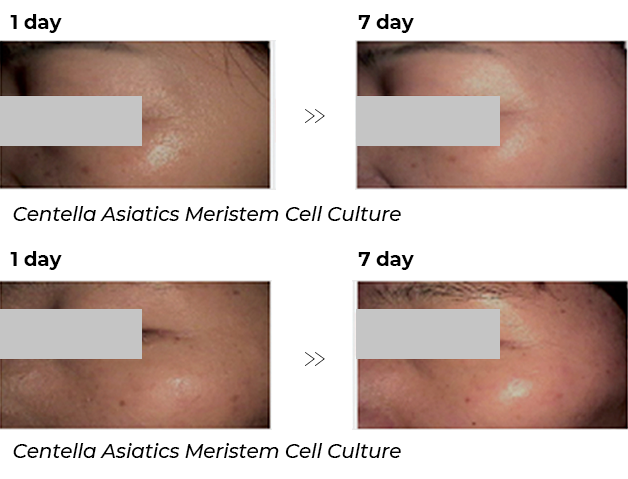 Dramatically Transformative
NRX Post Mask 4-Week DIY Anti-Aging Program
Experience the dramatic enhancement of skin elasticity the next day, just after a single use. Give yourself a surprisingly powerful anti-aging experience with the 4-week DIY treatment.
With a very unique human skin-like texture,
NRX Post Mask covers 98.5% of skin surface
In contrast to the thick low-cost chemical hydrogel, natural coconut layer is used which has been extracted via the process of Microorganism fermentation allowing a truly human skin-like texture.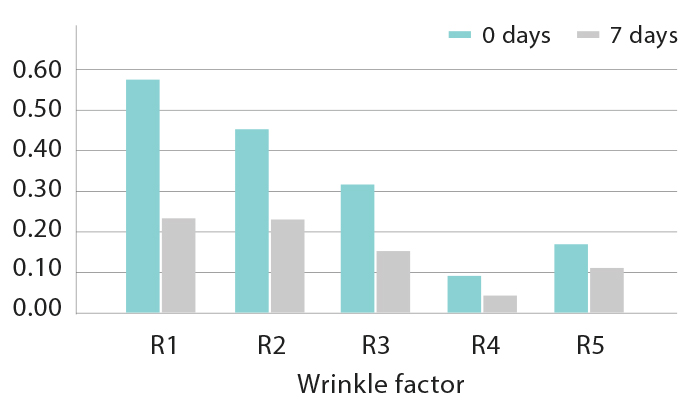 Comparison data with other masks
NRX Post Mask
1st Choice healing mask
Manufacturing process
Strength
Absorption level
Adherence level
Fragrance
RIBESKIN MED
NRX Post Mask
Natural microorganism fermentation
Very strong
High* 10 x higher than
High* 98.50%
Non-fragrance
Matricol mask
Chemical freezing and drying
weak
medium
low
chemical
Hydrogel mask
Chemical mixing of polysaccharides and saline
strong
low
medium
chemical
Normal Fabric mask
Chemical mixing of paper
weak
low
low
chemical