CO2 Carboxy Combo Package
CO2 Carboxy Therapy is a skin booster care that can be applied before and after dermatological procedures. It can be used for better treatment with only CO2 gel and mask sheet.
The bohr effect of the exchange principle of CO2 and O2 improves skin problems and makes the skin smooth and healthy. You can see the effect of improving skin tone, increasing elasticity and pore management with just one treatment.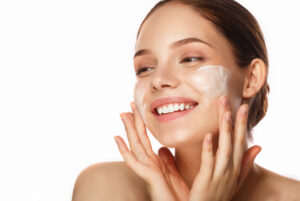 You know that Post-procedure care is important after dermatological procedures. If you do not take good care after the procedure, it can cause pigmentation and dry skin.
CO2 Carboxy Combo package is provided Epiderm Plus Gel & Mask as a post-procedure product. We recommend to use Epiderm Plus Gel & Mask and CO2 Carboxy Therapy together in order to minimizing skin irritation and supplying skin moisture after the procedure.
CO2 Carboxy Combo package consists of the sets for face & neck, body and full body care.
The face & neck set provide the mask sheet that has already been customized. For the body set, we provide the body roll sheet that can be cut and used according to the treatment area. Besides, don't worry! Epiderm Plus Gel & Mask are also included as post-procedure products.
Get your treatment and after care done at once with CO2 Carboxy Combo package!
Remember, I'm Beauty

overseas@jmbiotech.co.kr