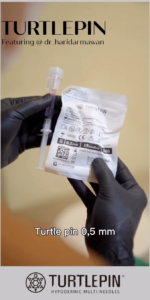 TURTLEPIN Demonstration
by Dr. Hari Darmawan 
Dr. Hari Darmawa, a dermatologist from Indonesia demonstrates
how he incorporates TURTLEPIN needles into his medical practice.
Thanks to its universally compatible luer-lock system,
TURTLEPIN can be used with any normal syringe types.
Dr. Hari Darmawan has opted for 19pin, 0.5mm
for superficial application.
Watch the video here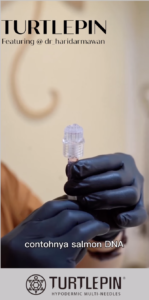 19pin 0.5mm TURTLEPIN needle type reaches
the upper epidermis layer of the skin.
Due to minial pain, no aesthetic cream is required for this needle type.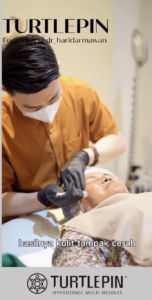 Simply combine the needles with a syringe
and apply at 90 degrees (perpendicular).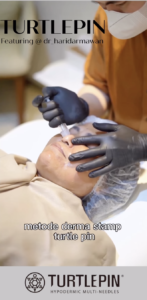 Recommended application for 19pin 0.5mm needle type is:
Mesotherapy
Skin booster
Hyaluronic acid
Growtch factor for face and hair loss 
.
.
.
Interested to learn more? 
Go to ttpneedle.com to learn more or watch the demonstration video and others here.