What do CO2 Carboxy Therapy BODY & Aerobic exercise have in common?

CO2 Carboxy Therapy BODY and aerobic exercise produce the same effects on the body! But of course, CO2 Carboxy Therapy BODY delivers the results without the effort! 
This is possible thanks to the innovative non-invasive mechanism of CO2 Carboxy Therapy, namely "Bohr effect"
What is Bohr Effect?

When CO2 in the gel is absorbed by skin cells without the use of invasive method, hemoglobin in red blood cells releases OXYGEN into the skin as a reaction, which is what happens during an aerobic exercise!
Result = Effective Total Body Management

The result is stimulation of blood circulation, metabolism, protein synthesis and disposal of skin waste, which leads to:
Increased Skin Elasticity
Slimmer bodyline
Reduced Cellulite
Reduced Stretch marks
Reduced Swelling & Bruises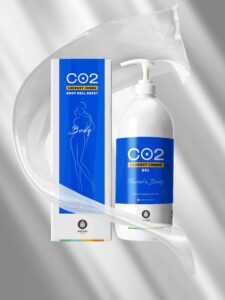 CO2 Carboxy Therapy BODY set
CO2 Carboxy Therapy Body set works for all body parts and comes with a
convenient body roll sheet, which can be cut into various sizes for target areas. 
For more information on the packages, please head to the CO2 Carboxy Therapy page on our website.*
.
.
.
Interested? Explore more about our CO2 Carboxy Therapy on our website or on instagram @ribeskinpro!