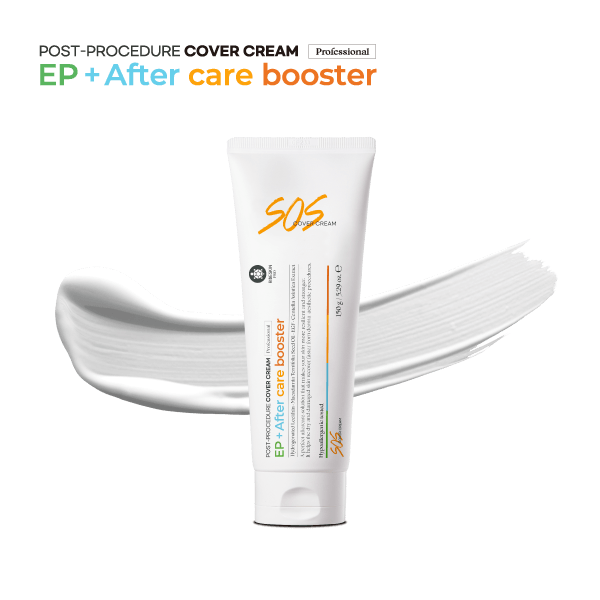 POST-PROCEDURE
EP+After care booster SOS COVER CREAM
EP+ After care booster SOS Cover Cream is a complete post-procedure care cream for damaged skin after various aesthetic procedures such as peeling and laser.
Containing powerful skin barrier strengthening ingredients such as Hydrogenated Lecithin and Macademia Ternifolia Seed Oil, EP+ After care booster SOS Cover Cream protects damaged skin barrier with anti-inflammatory, anti-bacterial and skin-regenerating benefits.
Recommended as a final step for increased skin protection after application of EP+ After care booster Gel & Mask.
1
Protection
Hydrogenated Lecithin · Macadamia Ternifolia Seed Oil
2
Anti-inflammatory · Anti-bacterial
Oriental Beauty Fruits Newplex · Natural Protector (Patented Ingredients)
• Hypoallergenic tested
• FREE OF Colorants, Paraben, Mineral oil, PG, Benzyl alcohol, TEA, Ethanol, Phenoxyethanol and Steriod.