JUNE IG LIVE TALK WEBINAR SCHEDULE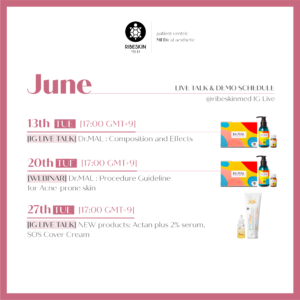 JOIN US WEEKLY ON INSTAGRAM!
[IG LIVE TALK] Join us weekly on our IG Live for a chat about our products and ask questions to our staff directly! 
[WEBINAR] Join us monthly on our IG Live for a detailed demo of our products by our experts! Special tips, protocols, recommendations and many more to discover!
.
.
.
Want more? Register for our E-Academy on our website for an exclusive access to more content!